I am a biologist, specialized in cell and chromosome biology. Currently, I am responsible for two laboratories: One locates in Kyoto and the other in Uruma city, Okinawa. This two-lab situation is very much unexpected for me, as I very much worried about losing the opportunity to do research several years ago. I was a professor of Kyoto University for many years, and, because of the mandatory retirement at 63 year old, had to retire from the professorship last year March. Luckily, the situation changed drmatically, and this university made a historic decision (at least for me) by opening door to retired professors if their graduate school allows them to remain as an investigator. I obtained one JST grant on the metabolic aspect of chromosome segregation that can support the continuation of my long-time research on chromosome segregation. However, this change in university happened just before my retirement. Before that happened, I made an effort to remain in the research front, and had applied an open, competitive grant for the new Okinawa institution called the OIST. Our project to study how non-dividing cells are molecularly maintained was accepted and I got a principal investigator job in Okinawa. This project has now entered the third year, and about ten people work in a temporal pre-fabricated single story building in the semi-industrial zone of Uruma city. The two projects in Kyoto and Okinawa are going very well in my view, but I have to provide solid evidence every year for people in Kyoto and Okinawa to share my view. This is surely an excellent situation for me and the lab people to work very hard.
In fact this blog is written in the airport on my return to home from Okinawa. Photos below are the Okinawa noodle dish called 'Soki soba'. I had this noodle dish as my lunch today (630 yen, about 5$). Menu also says that the restaurant opens daily except three new year holidays, a summer religious day and on the occasion of typhoon. Okinawa experiences more than five typhoons every year. The typhoon no 4 has just gone to Taiwan so that my flight safely left on time. The typhoon no 3 hit Okinawa several days ago.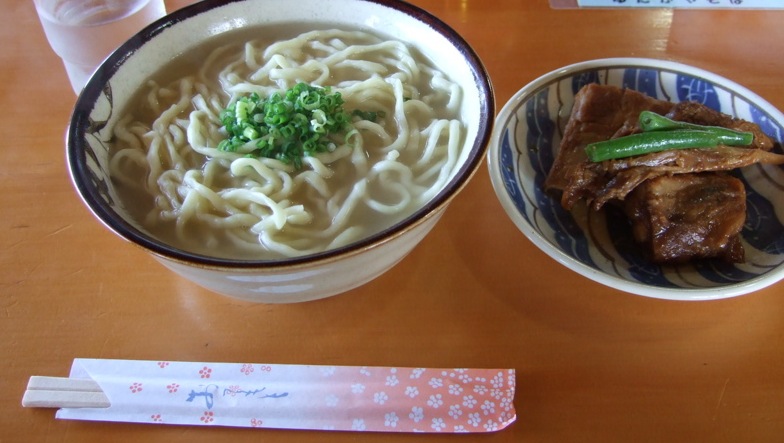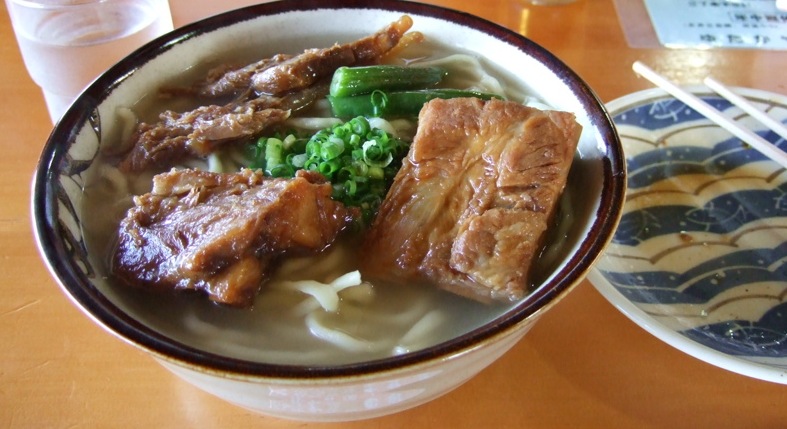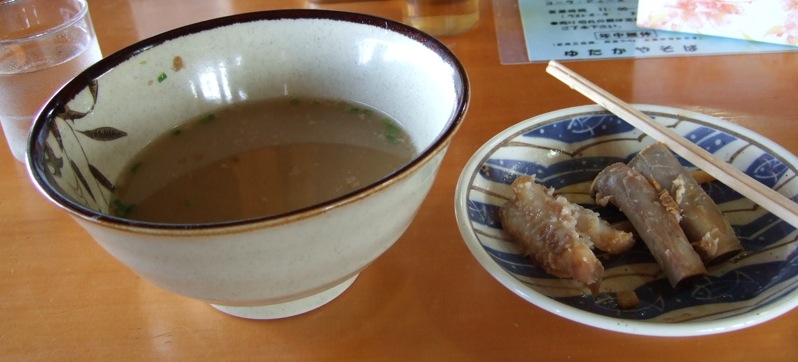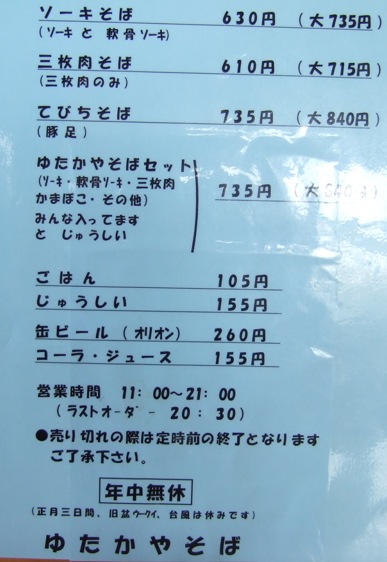 I live in Otsu the city adjacent to Kyoto, and commute every working day to Kyoto . Our house is located at the base of Mt Hiei in a town called H (abbriviated). H was made 30 years ago and we were one of the first habitants of the town. H is the outside of Sakamoto, an old temple town and known to have a castle ruin at the lake side for Akechi who assasinated Nobunaga Oda. Monks of the Hiei temple should live in Sakamoto but I know no monk personally.
We have three children, and they were educated in this city untill high school. They left our house many years ago and actually all they live in Tokyo. My wife and I go to our second house nearly every weekend. It is located 30 km north away, taking a half hour drive. It is situated at the edge of rice fields, facing to Mt Hira and several hundred meter away from the lake Biwa. Several years ago we decided to simplify our small garden in the regular house. This was because our gardening and farming in the second house made us too busy to maintain the garden in the regular house.
The Sugigoke moss garden with the bamboo fence is fairly easy to keep and gives me a nice relaxed moment when I stands there.
One mysterious thing was that a Yamamomo tree (Myrica rubra, similar to Bayberry) produced huge amounts of red-color berries and then died next year. This happened alreay twice. We simply do not know the reason but the soil might not fit to this tree. Our garden planner, I-san (abbreviated), got very stubborn and now planted the third Yamamomo tree (left in the first photo) in the same place. This time is a small tree giving only several berries (photo) this year. I am a bit afraid that the third time will happen. We must wait for the outcome next year.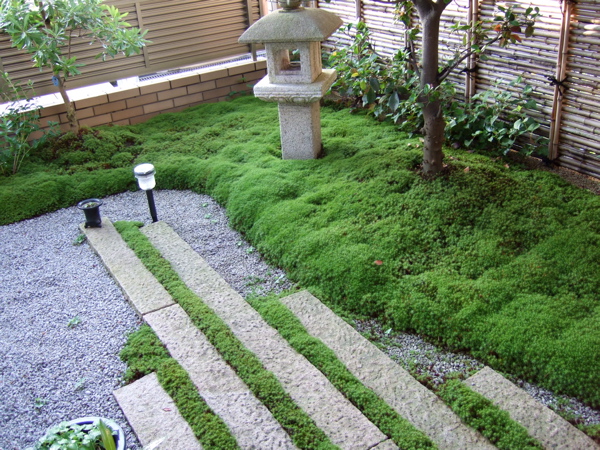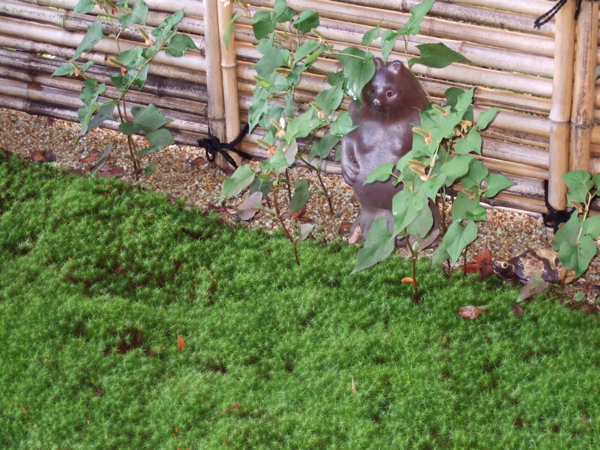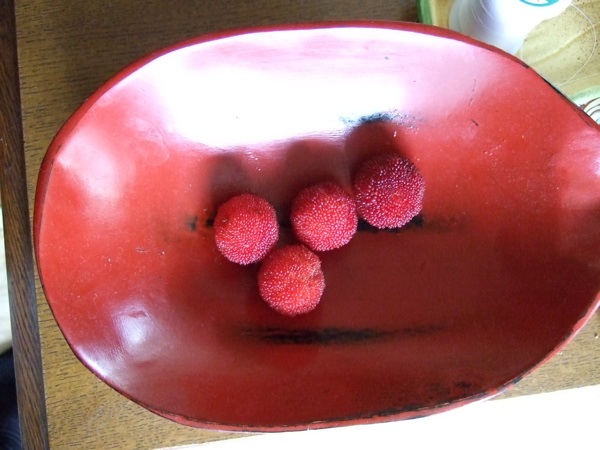 I learned much about how to live in my life time. As a scientist, a husband, a father, a man and a human being. But I learned very little about how to die. Nobody really taught me how to die. Perhaps, my mother and father showed me how to do when we are really dying. I awkardly felt my ignorance how to die about ten years ago. I then knew that most effort many of ancient Japanese made was to decide how to die in their life long time. This was a kind of surprise to me, but I slowly learned that we modern Japanese are exceptions in the history of Japanese.
The motif of this blog is how to learn how to die.
I am sixty-five years old so that this kind of blog is not too early for me.
You realize at the age of 65 year that any thing may happen tomorrow morning and you may vanish from the earth.
Even if ninty nine per cent of your body may be perfectly healthy, remaining one percent may be fatally ill, and that may stop your life tomorrow morning. Ancient people knew this without the knowledge of life science we have.
Anyway it will be a kind of inevital fun to learn how to die until the last moment will come to me. Or to learn how to die hopefully improve the wisdom we desperately need it in this difficult time.
I have already a Japanese blog (http://mitsuhiro.exblog.jp/), which is renewed nearly eveyday. This English blog will be renewed twice or three times a week.