I like this stone-made animal statue and show this again as the sign of good new year.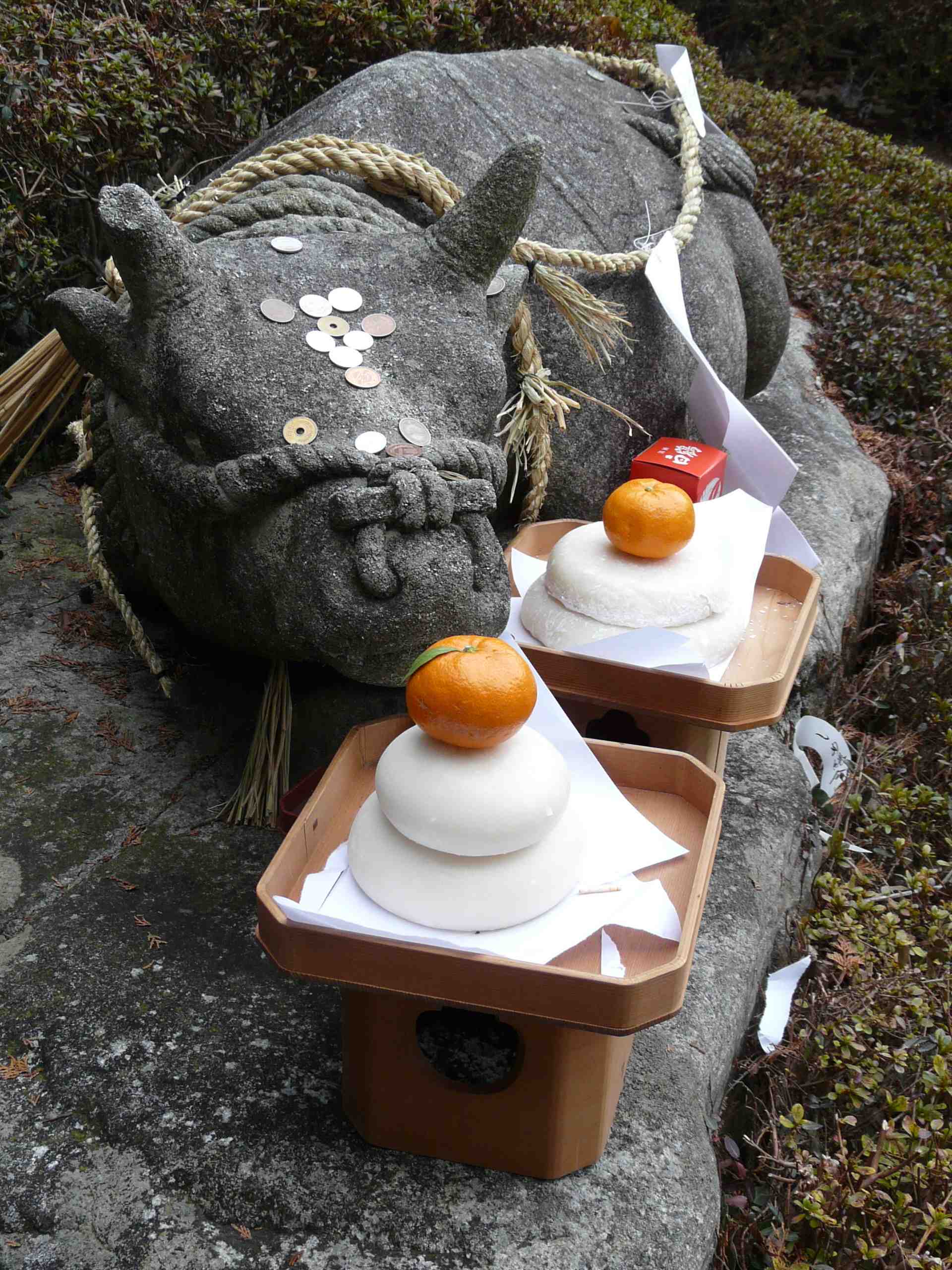 I spent one holiday week at my home.
I was in a good mood as I had finished all of my obligatory works before the stard of holiday.
The report for the evaluation committee of the Okinawa G0 laboratory was competed and sent out.
Two papers were either resubmitted or newly submitted. The latter was immediately accepted for publication.
One book chapter was finally done and sent to the editor.
I noticed that the paper recently published in Developmental Cell showed the score of downloads in the second positions. It looked to be a popular paper. In fact, Tomomi Kiyomitsu a graduate student and the first author of the paper told me today that it was at the top position during the month of November.
During the holiday week, my work was concentrated on one project conducted in Okinawa. It will take a quite long time but I realized that one of my 2008 missions is to write up a readable paper on this topic.