I was somewhat cautious when I had to trim trees last month.
We seemed to have two snakes in the garden of our weekend house. They are neither aggressive nor poisonous, but snake is ofte hidden in its protective coloration. They seemed to like to take a nap within the tree or lay in wait for something to eat.
In this photo, it is nearly impossible to recognize the snake. It looked like a branch or a little bridge between two branches.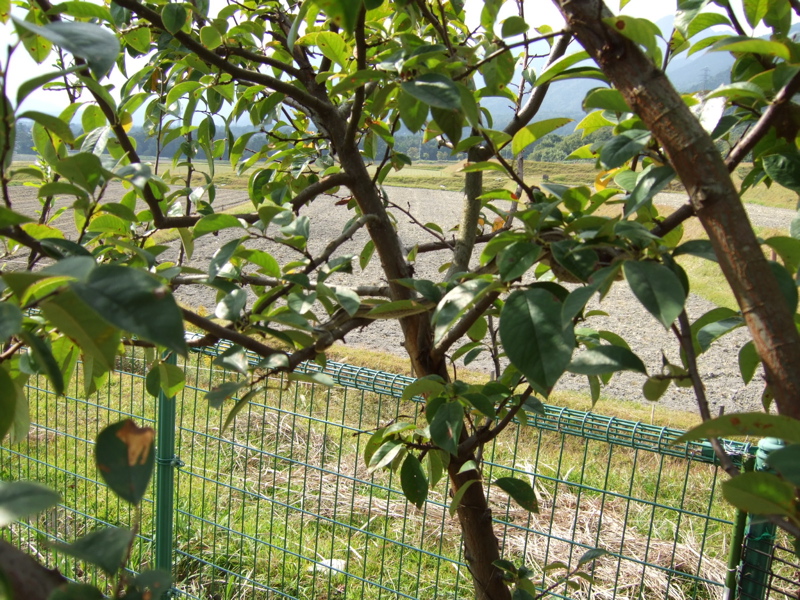 In the second photo, one may see clearly the face of this snake. It looked to be a wise animal, but still a bit surprise, as one imagine what would happen if I attempted to cut it by a pair of tree scisors. Last month I saw one or two snakes in the garden, but do not seem then in this month.